Auburn, NY
---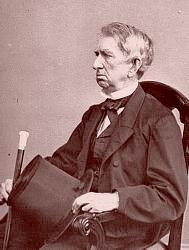 Auburn, New York approximately 30 miles west of Syracuse, was originally the larger city. In the mid-Nineteenth Century it was the site of the federal court serving Central New York. It was also home to two very prominent New Yorkers - Governor, US Senator and Secretary of State William H. Seward, and after the end of the Civil War, Harriet Tubman. Tubman made her home in Auburn on land sold to her by Seward. Both Seward and Tubman are buried in Auburn.
The political career of William H. Seward spanned decades. A progressive and pragmatic politician, Seward avoided the extremes of anti-slavery policy that Gerrit Smith and others sought to impose on him and other candidates for political office. He entered the NYS Senate on the anti-Mason platform, and served there until 1834. He was elected and served as Governor of New York State from 1838 to 1843 on the Whig platform. From 1849 to 1861 he served in the United States Senate, and subsequently he served as Lincoln's Secretary of State. In that position he negotiated the US purchase of Alaska.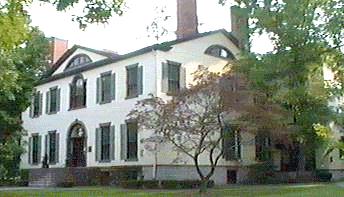 Despite his more moderate anti-slavery position, Seward, then a US Senator, bailed out the Jerry Rescuers when they were taken to Auburn for arraignment. In 1858, while seeking the Republican nomination for President, Seward delivered his famous speech On The Irrepressible Conflict. After John Brown's raid on Harper's Ferry, the democratic Press refernced this speech as supposed evidence of Republican responsibility and/or complicity.
The William H. Seward Home in Auburn is a NY State Historic Site. The home is open to the public, and regularly scheduled tours are available.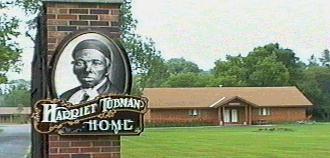 The home sold by Seward to Harriet Tubman no longer exists. The Harriet Tubman Home pictured here is on the site of a home for the aged that she ran in Auburn after the Civil War. This site, owned and managed by the AME Zion church, includes a library (shown) and conference center, as well as the building used to house the beneficiaries of Tubman's efforts.
---